Sophie Smith
Memelord





Name

: Izza


Location

: The Netherlands


Age

: 16


Other accounts

: Friedrich Fuchs, Feliciano Vargas, Dmitri Krylov


Posts

: 44


Coins

: 40

Character sheet
Role: Student
Science/Culture: Mixed

---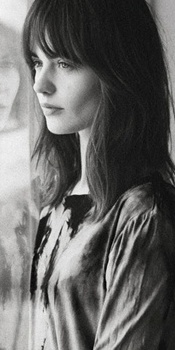 General
Name: Sophie Smith
Age: 16
Gender: Female
Nationality: Luxembourger
Languages: Luxembourgish, German, French and English
Ethnicity: 50% British, 50% Luxembourgish
Sexuality: Straight
Mutation: Sophie can see the future and past of something if she touches objects. She, however, doesn't know if it's past or future, neither can she really control when her 'visions' come.

Appearance
Hair: Brown
Eyes: Green/blueish
Height: 173 cm / 5ft 8
Weight: 63 kg / 139 pounds
Build: Skinny
Scars: None
Accessories: None

Connections
Friends: x
Enemies: x
Parents: Tom Smith x Stephanie Hoffman
Siblings: x
Other family: x

Inside
Personality: Passionate x Resourceful x Stubborn x Secretive x Jealous x Violent x Sarcastic
Likes: Sarcasm, cookies, memes, Reddit, being right
Dislikes: 9GAG, dishonesty, people who can't take a joke
Dreams: becoming a memelord Having someone who she can tell everything to
Fears: Everybody hating her

History
Coming soon...
Sophie Smith
Memelord





Name

: Izza


Location

: The Netherlands


Age

: 16


Other accounts

: Friedrich Fuchs, Feliciano Vargas, Dmitri Krylov


Posts

: 44


Coins

: 40

Character sheet
Role: Student
Science/Culture: Mixed

---
Legend


♤

hate


♢

friend


♡

crush


♧

acquaintance


Connections


Friedrich Fuchs ||

♧

|| Teacher ||
Joli Favre ||

♢

|| Friend ||
Hannes Müller ||

♡

|| Crush ||
Nick de Jong ||

♢

|| Favourite teacher ||
Jessica Anderson ||

♢

|| Best friend ||
Kate West ||

♧

|| In debt ||
Feliciano Vargas ||

♧

|| Pretty nice ||
Dmitri Krylov ||

♧

|| Jess' best friend ||
Emily Kommer ||

♧

|| Teacher ||
Alexis Benes ||

♧

|| Nice ||
Kevin Price ||

♤

|| Ew ||
Ronan Finnegan ||

♧

|| Teacher-ish ||
Dylan Collins ||

♧

|| Teacher ||
Abel de Jong ||

♢

|| Best friend ||
Lucy Roberts ||

♢

|| Pretty cute ||
Rose Byers ||

♤

|| Disgusting ||
_________________

[̲̅$̲̅(̲̅ ͡° ͜ʖ ͡°̲̅)̲̅$̲̅][̲̅$̲̅(̲̅ ͡° ͜ʖ ͡°̲̅)̲̅$̲̅][̲̅$̲̅(̲̅ ͡° ͜ʖ ͡°̲̅)̲̅$̲̅][̲̅$̲̅(̲̅ ͡° ͜ʖ ͡°̲̅)̲̅$̲̅]